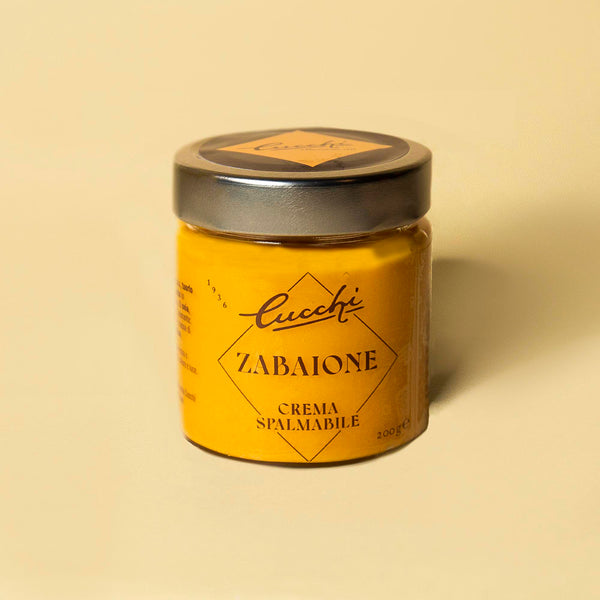 The scent of our Zabaione Spread takes you back over the years and brings to surface your best childhood memories. Its Marsala-like flavor is surprisingly vintage and rich and goes perfectly with our traditional Panettone. The Zabaione Spread is a treat to be indulged especially in the coldest times of the year or when you need a little energy boost.

It is ideal for breakfast but also for a snack and why not, an after dinner treat!

Ingredients: sugar, cocoa butter, marsala, pasteurized fresh egg yolk, powdered milk, emulsifier: soy lecithin, natural vanilla extract.

Allergens: fresh egg yolk, milk, soy lecithin. It may contain traces of other nuts and gluten.

Keep in a cool and dry place, away from light and heat sources.
Una delle pasticcerie storiche di Milano non smentisce la sua fama nemmeno a colazione. Ampissima scelta di brioches farcite in vari gusti ed anche vuote.
Fabio Chiodelli
Alla pasticceria Cucchi qualsiasi cosa prendi e buona. Prova cappuccio e brioche la mattina. La giornata sarà migliore.
Antonio Tognoli