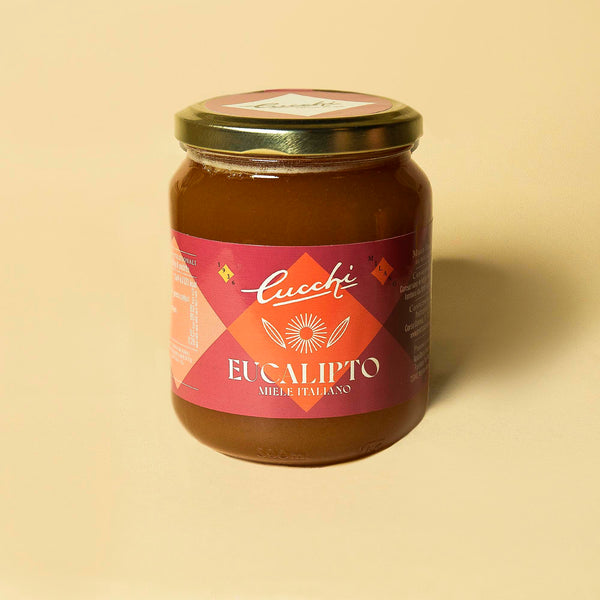 Eucalyptus honey is very aromatic with a hint of licorice scent. Its crystallization is fine and compact, very pleasant on the palate.

It goes very well with highly flavored foods, such as goat and sheep cheeses. Also ideal for preparing sweet-and-sour dishes or for dressing salads.

Keep in a cool and dry place, away from light and heat sources."
Una delle pasticcerie storiche di Milano non smentisce la sua fama nemmeno a colazione. Ampissima scelta di brioches farcite in vari gusti ed anche vuote.
Fabio Chiodelli
Alla pasticceria Cucchi qualsiasi cosa prendi e buona. Prova cappuccio e brioche la mattina. La giornata sarà migliore.
Antonio Tognoli